It's been a long haul and there have been a LOT of entries for this competition, infact 7,888 to be exact however there can only ever be one winner.
[appbar id="com.waze"]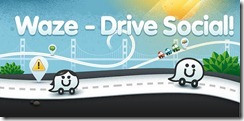 Congratulations to Mark Watson who has won the most sought after handset of 2012 courtesy of Waze! We will be in touch very soon to get your address details.
Thanks to all who took part in the giveaway and please give a HUGE thanks Waze for the very generous gift!
Don't forget, you can download the new Waze app now from the Play Store, this app really puts the fun and social aspect into travelling!
You can read our Review of the app HERE